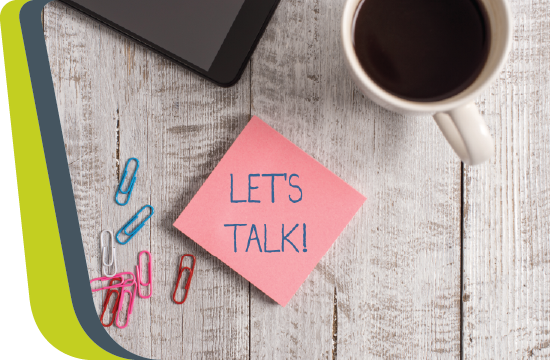 Coming to therapy or counseling can be an intimidating thing. Most people have a great deal of pride in solving life issues on their own. We understand that reaching out to a stranger for help, no matter what their training or qualifications may be, can be incredibly difficult. Whether you have been to therapy before, or if this is your first time, the information below will help you understand what to expect from scheduling to the first session:
1. Call, email, or Pre-Schedule online to get started
During these communications, our trained staff will briefly learn about what got you to contact us and what specialties you require in a therapist. Based on your needs, a therapist will be assigned. Make sure you look over our clinician's bios if you have time. Don't be afraid to ask us questions. We're here to help.
Once a therapist has been assigned, a time will be scheduled for your initial appointment. Your contact and insurance information (if applicable) will be obtained or verified at this time. We'll also ask whether you want an automated reminder for your appointment. Once we have all your information, we'll send you a confirmation email containing links to our secure, online documentation. If you don't have internet access or email, just let us know.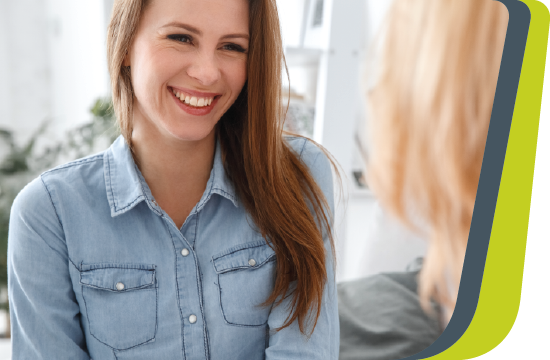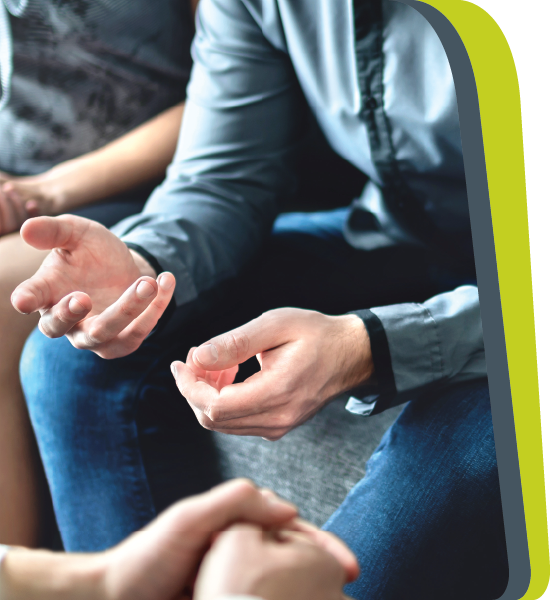 If you did not complete our online documentation, please arrive 30-45 minutes early for your first appointment. You will find this paperwork on a clipboard in the New Client Paperwork holder in the waiting area. If you have completed the online documentation, you can arrive 15 minutes in advance to complete any other required assessments also found in the New Client Paperwork holder. If you have any questions when completing this information, don't hesitate to ask any staffer for assistance. No check-in is required; we do not have a receptionist on staff. If you have children, make sure you check our KidZone off of the main reception.
3. Using Online/Telehealth Services
All our online services are provided by the same local clinicians found on our website.  These services are convenient and easy to use from the comfort and convenience of your own home. You only need a device with a camera and stable access to the internet. You can use online services in conjunction with in-office services should you choose to do so at anytime.
Your therapist will greet you at the scheduled appointment time in the waiting area. For online services, you will click on the link provided to you in your appointment confirmation email at the scheduled time. Whether you are at the office or online, your therapist will introduce themselves and provide you their qualifications. They will review the completed forms, talk with you in more detail about why you came in, and what you are wanting to accomplish.
This first session is different than other sessions for several reasons. First, your therapist needs to get to know you and you need to get to know your therapist. It's okay to be very selective at our clinic. If for any reason you feel the therapist is not a fit for you, contact us. Second, for all of our clients, we complete what is called a diagnostic assessment. Basically, this is detailed written report similar to the questionnaire you completed. The diagnostic assessment helps your therapist develop effective goals and interventions. Third, on this appointment, we review additional information with you including what to expect from therapy, our office policies, how we keep your information confidential, privacy policies, and various other forms.
Once the appointment is complete, your therapist will collect any applicable co-pays or fees (if applicable). In general, therapy sessions run just under an hour long.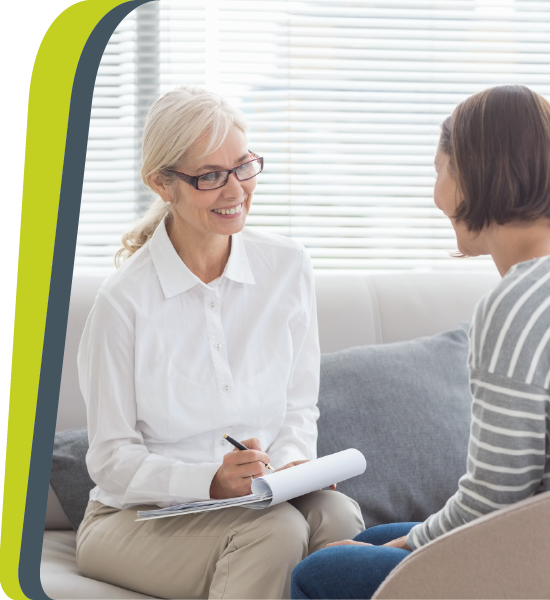 As the session nears an end, your therapist will summarize your time together and offer you initial recommendations and next steps.