Your Problems. Our Solutions.
Sometimes things get so big, so fast that we don't know where to turn. Other times, issues have just slowly built up over time until they feel impossible to solve.
You or somebody you are thinking about may feel stuck or not understood. You may feel alone, but you're not.
Our licensed clinicians are trained to learn about the problems you are facing. Together, we find solutions to your life's ups and downs.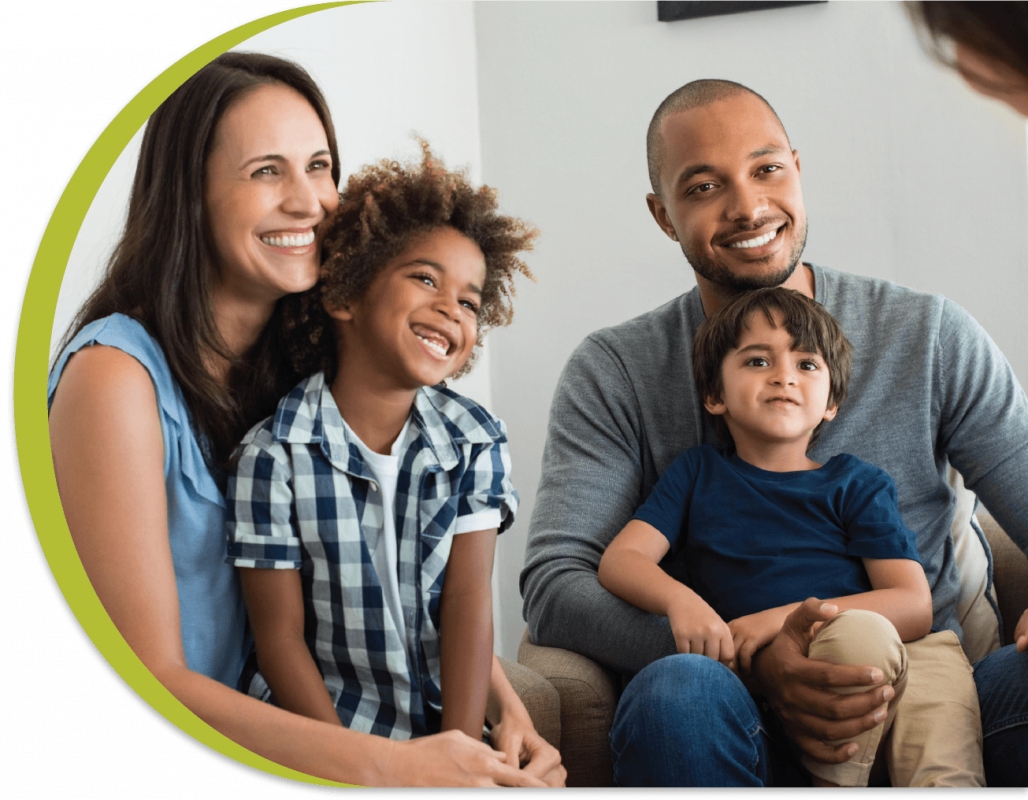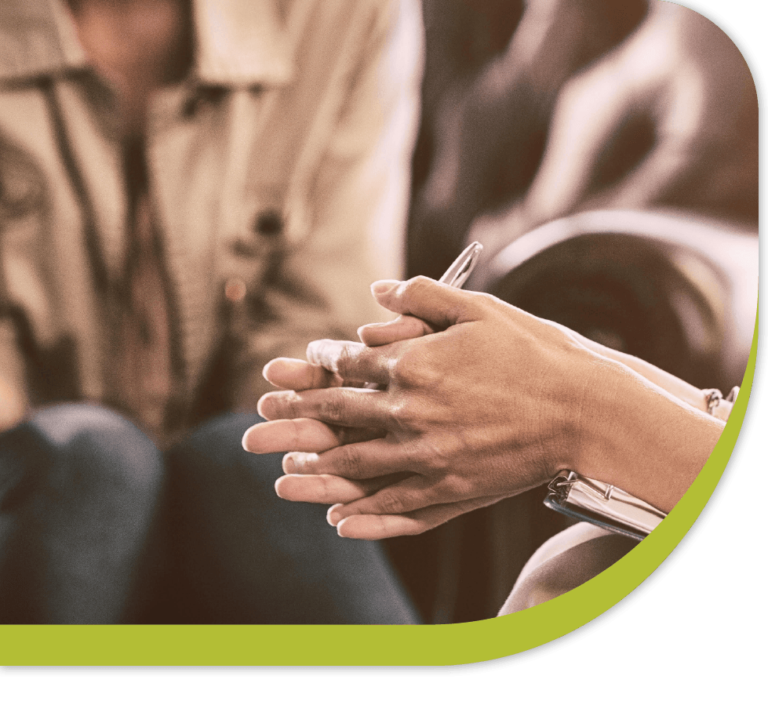 Confidential, Professional Services
All our clinicians are all state licensed professionals with specialties and interests that will be matched up in a way that best meets your needs and personal style.
Convenient online & in-office services are available with our local professionals. Our comfortable and calming office is in a discreet location. Confidentiality is always is a priority at our agency. All of our clinicians accept insurance. Reduced fee-scales are also available.
Call or Pre-Schedule Online
24 hours a day, 7 days a week, you can Pre-Schedule online. Want to talk to our knowledgeable staff? Our customer service hours are Monday – Friday from 8am – 5pm.
Give us a call at 763-515-4563. We have convenient morning, afternoon, and evening therapy hours Mondays through Fridays (and Saturday mornings) to fit your scheduling needs.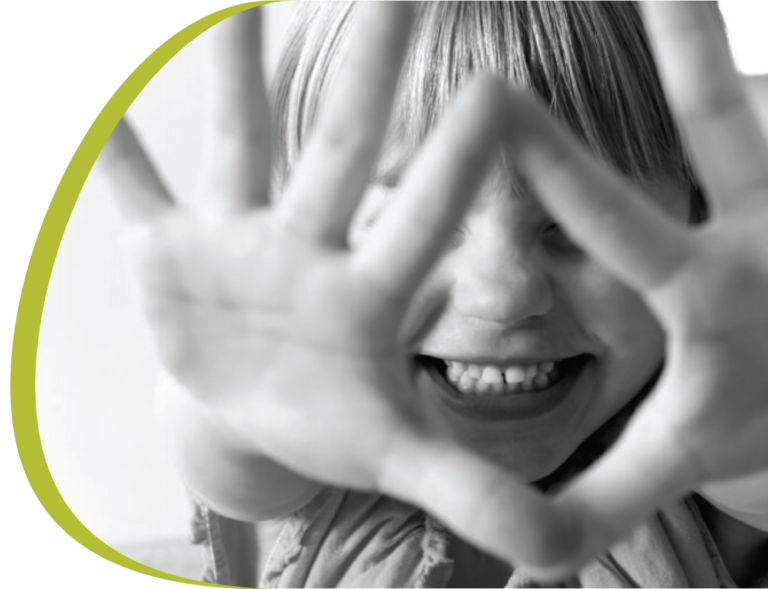 At Solutions Counseling, we believe it is essential to match you up with a professional that best fits your needs. All of our independently-contracted professionals are trained to assist you with individual, marital/couples, or family related issues. Each licensed clinician has significant experience in dealing with depression, anxiety and other mood related concerns.
With our diverse range of clinical staff, we want you to be selective in choosing the best fit for you. Whether you need a trained play therapist for younger children, an adolescent specialist that can connect with your teenager, or a marriage counselor with proven experience, Solutions has the professional to assist you.
Our Customer Service team is trained to assist you in this process. Call us at 763-515-4563 or email us at questions@helpwithsolutions.com with any questions. We look forward to helping you!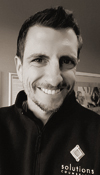 Craig Rens, MA, LMFT
Managing Director
Craig is a licensed individual, couples, and family therapist. He is specifically trained to treat and improve individuals, couples and family relationships regardless of their current condition.  Craig enjoys working with adults and adolescents to help drive positive change in their lives. For over a decade, he has provided needed mental health services on-site at local schools including the Elk River School District and St. Michael-Albertville District.  He is a trained Trauma-Focused Cognitive Behavioral clinician allowing him to treat children and adolescents who have experienced emotional, verbal, or physical trauma.  In working with adults, Craig helps clients manage and reduce anxiety, depression, and abuse related trauma symptoms while helping to strengthen and improve their primary relationships. All of his therapy is about looking forward to the future when his client's symptoms are no longer present and affecting their lives. Craig is caring but challenging to his clients and uses humor to make even the most uncomfortable of topics approachable. In addition to therapy, Craig is a 
Minnesota Board of Marriage and Family Therapy Approved Supervisor 
and a 
Minnesota Board of Behavioral Health & Therapy LPC and LPCC Approved Supervisor
. He has a passion for mentoring and training therapists and supervising clinicians working towards independent state licensure.  Craig believes in the importance of giving back to others and has served as a volunteer board member and past chair of the 
Wright County Area United Way
. Craig is the Founder and Managing Director of Solutions Counseling.
NOT CURRENTLY TAKING NEW PATIENTS (6/3/2021)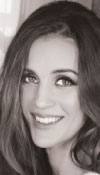 Julie Sabin, MA, LPCC, RPT-S
Clinical Therapist
Julie enjoys working with children, teenagers, and young adults. She is a prescriptive therapist that believes in a client-focused approach to therapy. She is also a Registered Play Therapist. Play therapy is most often used with children ages 3-12, and can facilitate communication, foster emotional wellness, and increase personal strengths (emotional regulation, self-esteem, and creative problem solving). Julie works with children, teenagers, and young adults in the following areas: Trauma, adoption and foster care, anxiety, depression, grief and loss, anger, self injurious behaviors, emotional/behavioral issues and ADHD. Julie has received training in AAPT (animal assisted play therapy), and has her cat, Nermal, in the office once a week. Julie received her Bachelor of Science in Community Psychology with a minor in Child & Family Studies from St. Cloud State University in 2007. She also received her Master of Arts degree in Counseling & Psychological Services from St. Mary's University of MN in 2013. Julie is an LPCC (Licensed Professional Clinical Counselor), and has a
Registered Play Therapist certificate from the APT (Association for Play Therapy).
 Julie is a board of behavioral health and therapy approved supervisor for individuals pursuing their LPCC, and an APT approved supervisor for people pursuing their RPT. Email: 
julie@helpwithsolutions.com 
| | |
| --- | --- |
| | NERMAL: Nermal is a silver tabby British Longhair cat. She works with children, teenagers, and young adults in the clinic with Julie. She enjoys pets and play time with people of all ages. |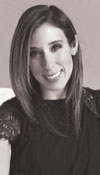 Katie Stangl, MS, LMFT, RPT
Clinical Therapist
Katie Stangl is a Licensed Marriage and Family Therapist, a Registered Play Therapist, and a qualified neutral on the family roster under Rule 114 of the Minnesota General Rules of Practice. She has experience in working with children as well as adolescents and families who are in high conflict situations/divorce. Katie utilizes a developmental perspective when working with clients to assist children and their families in learning how to manage behaviors, resolve conflict, co-parent and learn how to regulate emotions. She has experience working with trauma, domestic violence, relationship difficulties, depression, anxiety, and conflict resolution. Katie received a Post Graduate Certificate in Play Therapy from Saint Mary's University as well as a Post Graduate Certificate in Infant and Early Childhood Mental Health from the University of Minnesota. She is also trained in Circle of Security which is an evidenced-based parent education program. Katie has a passion for working with children and their families to help improve the dynamics of family relationships and to help decrease stress in the home environment as well as assist families through the difficult time of divorce/separation. Katie is the owner of 
Katie Stangl Mediation and Counseling Services.
 For assistance with mediation services, visit her website to learn more.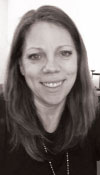 Sheila Grow, MSW, LICSW
Clinical Therapist
Sheila's philosophy embraces an integrative approach that includes a cognitive, psychodynamic, and mindfulness approach to empower people to create the life they envision. She respects that each individual brings a story unique to them, and recognizes all behavior has purpose. Sheila's areas of interest include couples, adolescents, and adults experiencing anger, anxiety, depression, self-esteem issues, sexual abuse, self-injurious behaviors, and trauma. She has training in Trauma Focused Cognitive Behavior therapy (TF-CBT), experience with (Adolescent) Dialectical Behavior group therapy, and has provided mental health services in both outpatient and partial hospitalization settings. Sheila holds a Master's Degree in Clinical Social Work from the College of St. Scholastica, is a member of the National Association of Social Workers and is working towards independent licensure as a Licensed Independent Clinical Social Worker.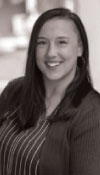 Kayla Levtzow, MS, LPCC, LADC
Clinical Therapist
Kayla is a Licensed Professional Clinical Counselor (LPCC) and a Licensed Alcohol and Drug Counselor (LADC). She sees adolescents and adults looking for help with: co-occurring disorders, mood and anxiety disorders, interpersonal relationships, addiction, communication, coping skills, personal growth, etc. She has seven years of experience working with severe and persistent mental illness (SPMI) clients. Kayla uses an eclectic approach to therapy including Cognitive Behavioral Therapy, Illness Management and Recovery, and Wellness Recovery Action Planning using a client-centered and solution-focused approach. Personal Interests: Kayla enjoys playing volleyball and softball. She loves spending time with family, and is passionate about animals and being kind to others. Education and Professional Involvement: Kayla has a Bachelor's Degree in Justice Administration with a minor in Criminal Justice from Southwest Minnesota State University, and a Master's Degree in Community Counseling with a certification in Chemical Dependency from St. Cloud State University. She is an approved supervisor through the Board of Behavioral Health and Therapy (BBHT).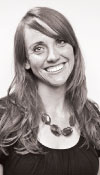 Jen Nuckols Bromley, MSW, LICSW
Clinical Therapist
Jen Nuckols Bromley is a Licensed Independent Clinical Social Worker with eight years of experience working with youth and families. For the first part of her career, she worked with at-risk youth and low-income and refugee and immigrant populations in Seattle. Since relocating to the Twin Cities in 2015, she has worked treating eating disorders at The Emily Program and as a school social worker at Spectrum. She has extensive experience treating a variety of issues including: depression, suicidality, anxiety, self-­harm, grief and loss, eating disorders, body image, abuse and trauma history, the effect of divorce on kids, conflict with parents, anger management, self­-esteem, identity formation, sexual orientation, relationship issues, motivation, cultural assimilation, domestic violence and PTSD. She has also experienced treating compulsive behaviors and addiction, especially substance abuse. She has first-hand experience with blended families: she is the step-mom of five children. She likes taking a hand's on and concrete approach to healing and growth. She has training using evidenced-based therapies CBT (Cognitive Behavioral Therapy), DBT (Dialectical Behavioral Therapy) and motivational interviewing. She has a BA from Stanford University, a Master of Science in Urban Education and a Masters of Social Work from the University of Washington. She is a member of the National Association of Social Workers.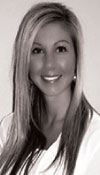 Danielle Brant, MSW, LICSW, LADC
Clinical Therapist
Danielle Brant, MSW, LICSW, LADC is a Licensed Independent Clinical Social Worker (LICSW) and Licensed Alcohol and Drug Counselor (LADC) with experience in both the chemical health and mental health fields.   Her expertise lies in the area of co-occurring substance use and mental health disorders at the individual, couples, and family systems level.   In working with adolescents, adults, couples, and families, Danielle assists clients with presenting concerns that typically include depression, anxiety, ADHD, separation/divorce, behavioral concerns, criminal justice involvement, and life transitions.  Danielle uses a client centered and strengths-based approach, holding the strong belief that individuals are the experts in their own lives.  Danielle holds a Master's Degree in Clinical Social Work from the University of St. Thomas, as well as Bachelor's degrees in Chemical Dependency Counseling and Community Psychology.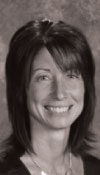 Jill Levin, MSW, LICSW
Clinical Therapist
Jill is a Licensed Independent Clinical Social Worker (LICSW) and is experienced in working with clients of all ages in a variety of settings, including inpatient, outpatient and school systems.  She specializes in treating adolescents who have been identified as having social, emotional and behavioral  needs in a variety of issues, including depression, grief/loss, anxiety, self-harm, ADHD, ODD, chemical use, legal charges, conduct/behavioral issues, interpersonal conflicts and relational issues.  Jill utilizes a multi-systemic and cognitive behavioral approach to treatment, however, she individualizes her treatment approach based on individual and treatment needs.  She believes building a therapeutic relationship is a vital starting point within the therapeutic process and does so with respect, compassion, honesty, directness and humor.  She received her Master's Degree in Social Work from the University of Minnesota and Bachelor's Degree in Social Work and Sociology from St. Cloud State University.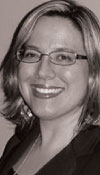 Sarah Decker, MA, LMFT
Clinical Therapist
Sarah is a Licensed Marriage and Family Therapist who works with individuals, couples and families. Sarah is trained from a family systems perspective in which individuals are considered in the context of all they systems they belong to. Sarah works from collaborative, solution focused and trauma informed care perspectives. She enjoys working with children, adolescents, adults and families dealing with life transitions, depression, anxiety, parenting difficulties and those that have experienced trauma.   Sarah has 7 years of experience providing counseling in various settings including in-home, group home, school based and outpatient settings with a variety of life experiences and diagnoses. Sarah works to create a safe space in which people can express themselves and feel comfortable with that expression. She strives to help her clients find their own strengths and solutions to make the changes they desire in their own life, for both individuals and families. Sarah has a particular interest in assisting parents feel more confident in their parenting abilities and connecting with their children. Sarah obtained her Bachelor's Degree in Psychology from St. Norbert College and her Master of Arts in Marriage and Family Therapy from the Minnesota School of Professional Psychology/Argosy University.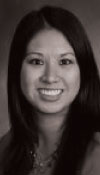 Mary Ann Tran-Barnhouse MA, LMFT
Clinical Therapist
Mary Ann is a licensed therapist who works with individuals, couples, and families. She has a passion for helping those in need of mental health services and being sensitive to each person's "common uniqueness." Her clinical specialties consist of working with families of diverse cultures, helping families acculturate to America, assisting young children who have experienced severe trauma, and supporting adolescents through the challenging elements of change and GLBT issues. Mary Ann strives to maintain a safe environment for clients as she traverses the journey of exploration towards solutions to her client's struggles. Mary Ann understands therapy, at times, can be a difficult process and therefore creates a setting absent of judgment. Mary Ann has spent five years providing in-home therapeutic services, continually honing her skills as a clinician. Mary Ann holds a Bachelors Degree in Psychology, a Masters Degree in Marriage and Family Therapy and is a Licensed Marriage and Family Therapist.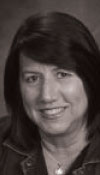 Nancy Tomanek MA, LMFT
Clinical Therapist
Nancy is a Licensed Marriage and Family Therapist (LMFT). She provides services for individuals, couples, and family groups.  She is skilled at addressing issues on domestic violence, co-dependency, depression, anxiety, parenting problems, life transitions, as well as grief and loss issues. Nancy fosters an environment of encouragement and empowerment for her clients. She believes in the power of support and encouragement that can be nurtured in the therapeutic relationship and used to infuse others with the courage to change.  Nancy has diverse therapy experience including working with at risk youth in the school setting, providing in-home therapy services that focus on family structure as a whole, and practicing in an outpatient community based mental health center.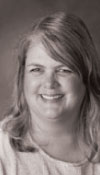 Romy Sundem, MA, LMFT
Clinical Therapist
Romy is a Licensed Marriage and Family Therapist who works collaboratively with children (ages 5+), adolescents, adults, couples and families. Her preferred areas of work include consulting with those who are experiencing the effects of trauma, depression, anxiety, ADHD, school problems, relationship concerns, family conflict, couple/family communication and life transitions.  Romy focuses on providing a warm, welcoming and non-judgmental space for those she consults with to explore their lives, relationships and current difficulties. Romy works from a Narrative perspective which means she recognizes that people use narrative (or story) to make meaning in their lives and construct their identities. Accordingly, people can change their lives and identities. Using Narrative principals also means Romy recognizes you are the expert on your life, family, etc. Romy combines Narrative practices with other theoretical stances to best meet the needs of the client. Romy also uses hypnosis to address a variety of concerns.  Romy has a BA in Psychology from the University of MN, Duluth; a MA in Counseling Psychology from Boston College; and a Post Graduate Degree in Marriage and Family Therapy from St. Mary's University, Minneapolis. Romy is certified to use hypnotherapy and has advanced training in Narrative Practices. Romy views therapy as a sacred place. She looks forward to collaborating with you and your loved ones to start living your life according to your preferences, values, hopes and dreams. Learn more about our 
Hypnotherapy Program
 here.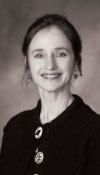 Tonya Dolly, MSW, LICSW
Clinical Therapist
Tonya Dolly is a clinical therapist trained to provide therapy and support to families and individuals of all ages.  Tonya has over seven years of experience providing mental health services in a variety of settings including: outpatient, adolescent partial hospitalization, and co-located elementary school services. Tonya specifically enjoys working with child and adolescent behavioral issues, step/blended family conflicts, grief, loss and trauma issues, and relationship and affect difficulties in infancy and early childhood (ages 0-4 specialized training). With adults, Tonya assists with life changes, depression, anxiety, communication and relationship issues. She works from a developmental and relational perspective which focuses on the ever-changing individual in relationship to others. With the client, Tonya focuses on jointly developing coping and resolution skills.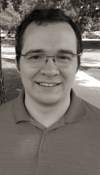 Robert Tucker, MS
Therapist
Robert enjoys working with adolescents and has an interest in the relationships between adolescents and their caregivers. Robert is also interested in working with couples and seeing the growth of relationships as they develop. Robert has seven years experience working in childcare and three years experience working in eldercare with people affected by dementia, Alzheimer's, and physical limitations. Robert's expanding approach to therapy revolves around creating a safe space for all people to feel comfortable and allow open communication. This can help to enhance the understanding of how the multiple aspects of a person intertwine: the physical, mental, emotional, and social. Robert has his Master of Science from St. Cloud State University. He obtained his Bachelor of Science from Murray State University in 2017. He is currently working towards independent licensure as a Marriage and Family Therapist. Robert provides services at Solutions Counseling under the supervision of Craig Rens, MA, LMFT, Caleb Mol, MS, LMFT, and Nancy Tomanek, MA, LMFT.
**ONLINE SERVICES ONLY**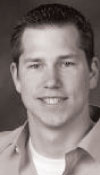 Caleb Mol, MS, LMFT
Site Administrator/Clinical Therapist
Caleb Mol is a Licensed Marriage and Family Therapist trained in family systems, couples counseling, and individual therapy. Caleb enjoys working with multiple ages ranging from elementary-age children to adults.  He has a wide-variety of experience providing therapy in multiple environments including in-school, outpatient clinics, and  Adult and Adolescent Day Treatment settings. In addition to providing therapy, Caleb has a passion for coaching adolescents and has done so in both public and private school settings. Caleb's experience as a college athlete has given him the ability to connect and empathize with adolescents who are facing pressure as an athlete and student simultaneously. Rounding off his experience is previous time as a mentor for Minnesota Adult and Teen Challenge where he helped teenagers overcome addiction. Caleb's professional philosophy includes creating an empowering and supportive environment for clients to allow them to make positive changes in their lives. Caleb applies a non-judgmental and validating systematic approach to therapy.  Caleb graduated from St. Cloud State University with a Master of Science degree in Marriage and Family Therapy. He also has a Bachelor of Science degree in Psychology from the University of Wisconsin-River Falls.  Caleb is the Site Administrator of Solutions Counseling in St. Michael, MN.


Corina Sowada, BA
Clinical Trainee
Corina is a clinical intern and will be completing her practicum & internship experience from Bethel University with Solutions Counseling. Corina strives to create an environment for a client to feel safe, heard, and validated as they work together to build lasting change in their life. Corina believes that everyone has the tools inside of them to create a positive change in their lives and wants to teach them how to access those tools. Corina uses a variety of therapeutic approaches including Narrative Therapy, Client-Centered, and CBT. She is passionate about mental health and seeks to assist clients in rewriting their stories that are shaping their lives today. Corina is focused on working with individuals, couples, and families. She is completing her Masters of Arts degree in Clinical Mental Health Counseling at Bethel University and working towards a license in Professional Clinical Counseling. Corina is under the supervision of the Managing Director Craig Rens, MA, LMFT.
We Make Getting Help Easy
Asking for help can be challenging enough, so we want contacting us to be easy.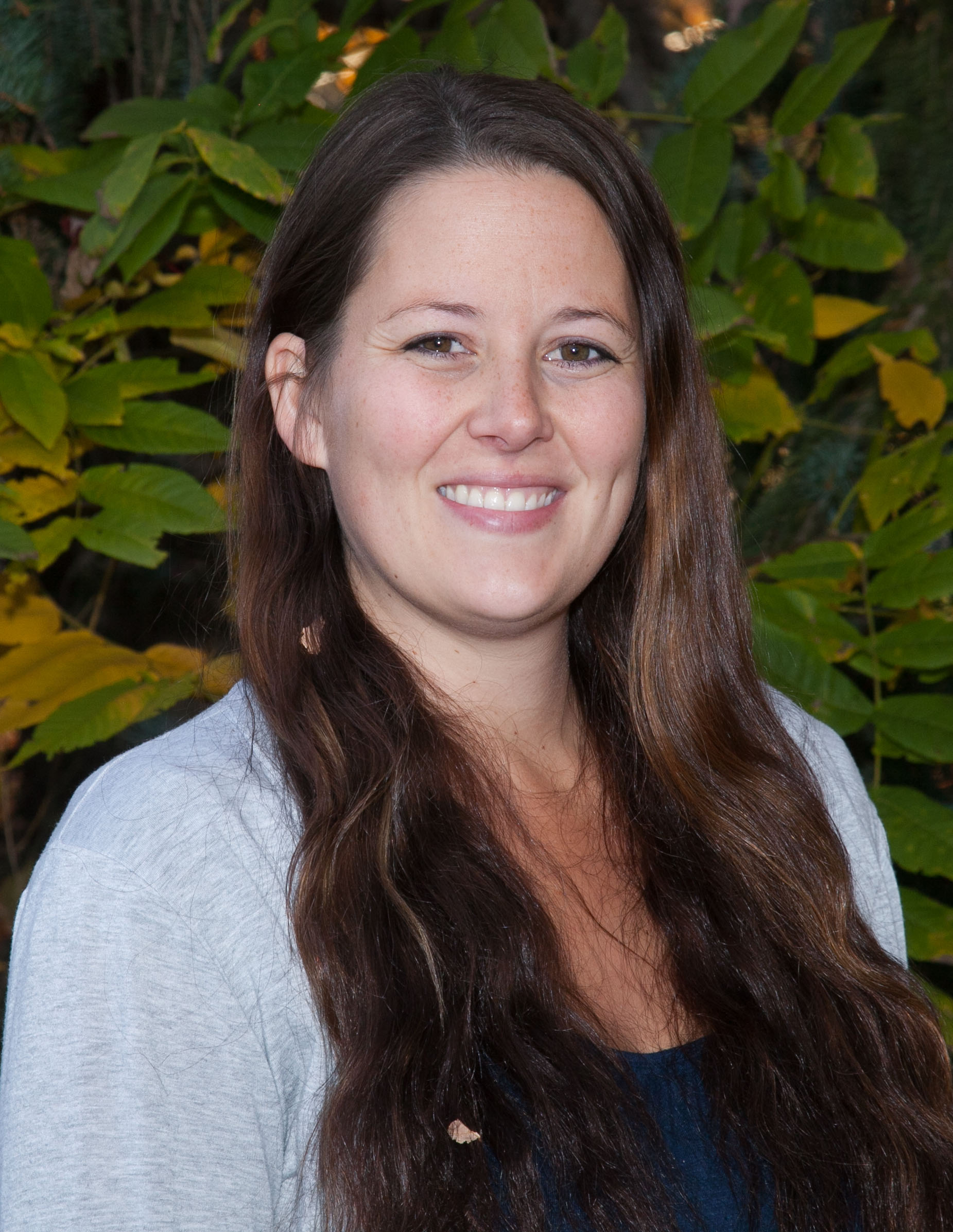 Whether you call or email, you'll be working directly with our friendly and knowledgeable Customer Service staff like Jessica Mol (pictured here). Our Customer Service is experienced in answering questions such as:  
"How does therapy work?"  
"Is therapy covered by my insurance?"
"Can you help me get an appointment?" 
"I don't know who the best clinician is for me, can you help?"
Whether you've been to therapy before or if this is your first time, we welcome any and all of your questions.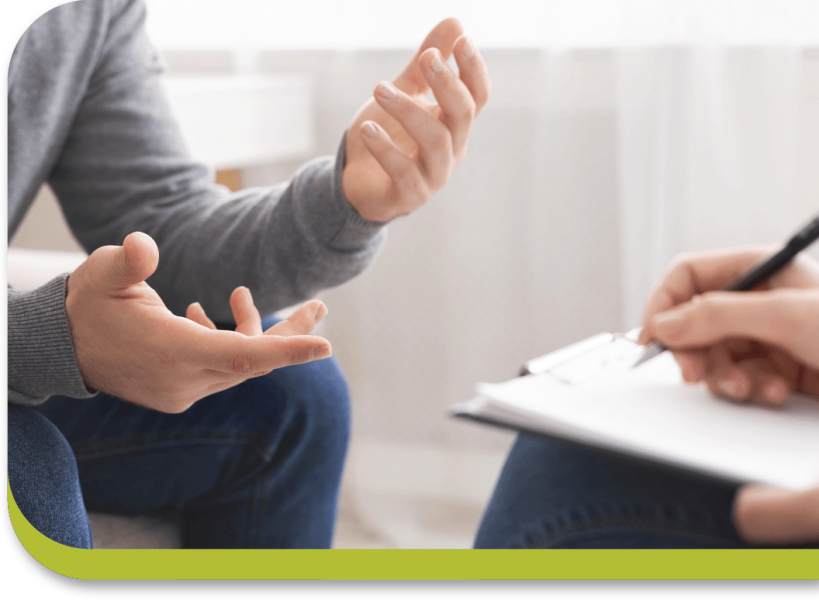 Solutions Counseling  is passionate about supporting our community. We provide contributions to local organizations and have programs to help ensure mental health services are available to all.