Customer Service Holiday Hours
Happy holidays from all of us at Solutions Counseling Services!
Our 2020 Customer Service Hours are 8am – 5pm Monday – Friday except as follows:
Thur – 11/26: Closed
Friday – 11/27: Closed
Thur – 12/24: Closed
Friday – 12/25: Closed
Thur – 12/31: Closed
Friday – 1/1/21: Closed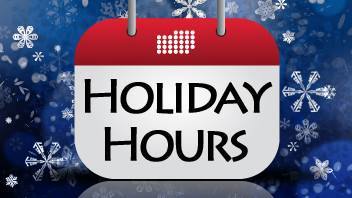 Any messages left outside of the Customer Service hours noted above will be returned on the next standard business day. Please note that therapy hours may still be held on Customer Service holidays. Please speak directly with your clinician to confirm any scheduled appointment times during the hours above.